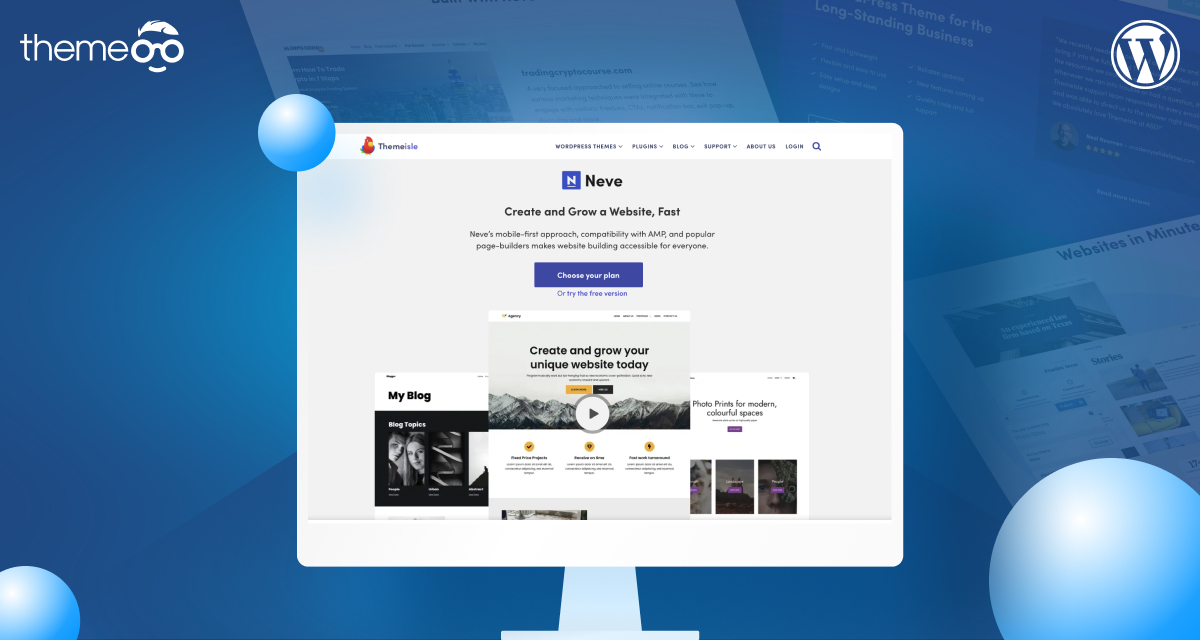 Neve Theme Review: How Good is this WordPress Theme
Neve is a lightweight and flexible WordPress theme with advanced features and functionalities. You can easily integrate this with popular page builders like Elementor, Gutenberg, Visual Composer, and others. It's a freemium theme and the features seem common compared to other freemium themes but every theme has its uniqueness. Here in this review, we are going to discuss its features, functionalities, customizability, and other things which help you to understand is the theme perfect for you or not.
Neve Theme Review: Key features
Custom header footer The Neve theme allows you to customize your header and footer as per your need. Using the custom header option you can customize and arrange your header and footer in any order. You can also add custom HTML in your header section too. For the footer section, you can add widgets and menus to make the footer as you need.
Mobile-friendly Neve is a fully responsive theme and looks good on all devices. Nowadays you can't ignore mobile users as a huge number of users are browsing the internet through mobile. So if your website is not mobile-friendly you will lose the audience. Neve theme will make the website responsive and looks good on all devices
80+ Demos Neve offers 80+ ready-to-import starter templates which you can easily implement on your website within a few clicks. There are different categories in the starter template so you can select the one for your need.
Layout option Using the layout option you can only set the sidebar position and content width. It offers you the grid layout features on the free version.
Easy Customization The Neve theme is super flexible and customizable. Using the theme customizer option you can almost customize everything you need. We will discuss the customization features later in this article.
How to install the Neve theme
To install the theme click on the add new theme option, it will open the WordPress default theme directory. Search for Neve in the search box and the theme will appear. Just click on the install button to install the theme.

You can also customize this theme and set some global settings for your website. It also has many customization features.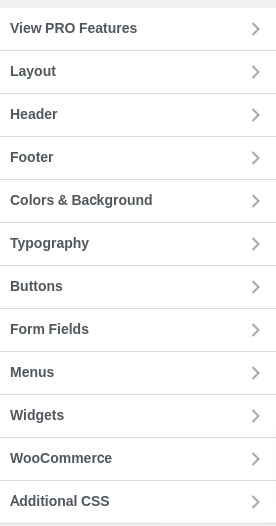 Layout From the layout option, you can set the layout for –
Container
Content/Sidebar
Blog/Archive
Single post
From the container, you can set container width and choose container style as contained as full width for different pages.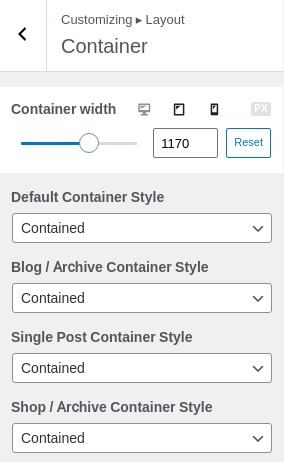 From the content/sidebar option, you can set the layout for different pages like sidebar, single post page products page, etc. You can choose a different layout for different pages too. From the Blog/Archive page, you can set the blog layout as-
You can set the column number for different devices and add post pagination.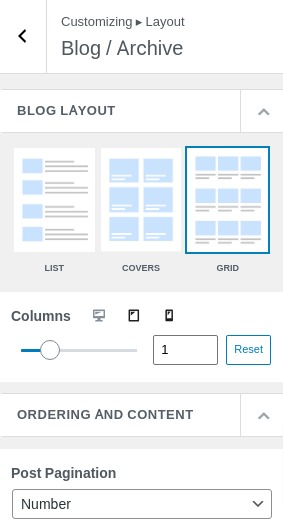 You can set the order of the elements from the single post option.
Header
From header customization, you can change the logo, color, and menu. Logo and site identity From the General tab, you can add a logo, site title, and tagline. It also has the option to enable or disable the title and tagline. You can set the logo width for desktop, mobile, and tablet and add a site icon.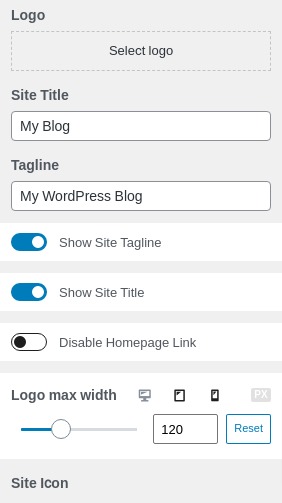 From the layout tab, you can set alignment padding and margin. You can set the text color from the style tab. Footer From the footer option, you can add and style copyright text and footer color. You can add copyright text from the general tab and from the layout tab you can add alignment and vertical alignment. Similarly from the style tab, you can add text color and set typography options. Colors & Background You can choose the color as a base color or dark mode. There are also some color palettes available.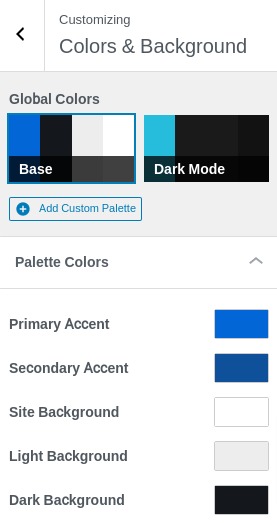 Typography You can set the global typography option for general text, heading text, and blog text. Set the font family, font size, weight, and line height for a different section Button Style your primary and secondary buttons from this button customization option.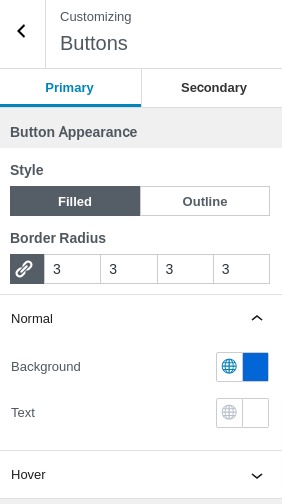 Form field  From the form field option, you can set the global style of
Form fields
Input text
Form labels
Buttons
Menu From the menu option, you can add and order your menu. You can add a menu submenu add a menu link to everything from here.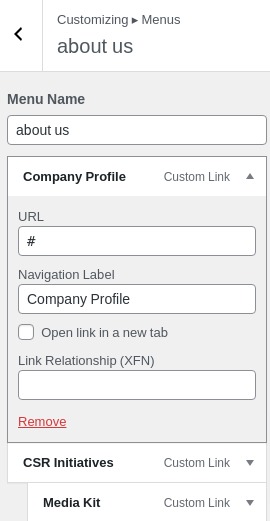 From the widgets option, you can manage your widgets and the Woocommerce option offers you to manage –
Store notice
Product Catalog
Product images
Checkout
Single products
Now go to the Nave options from your dashboard where you can see all the available options for this theme. You can access the quick links of some theme settings options here. Neve also has many starter libraries to import demos. To view the starter template click on the Go to starer site button and install and activate the plugin.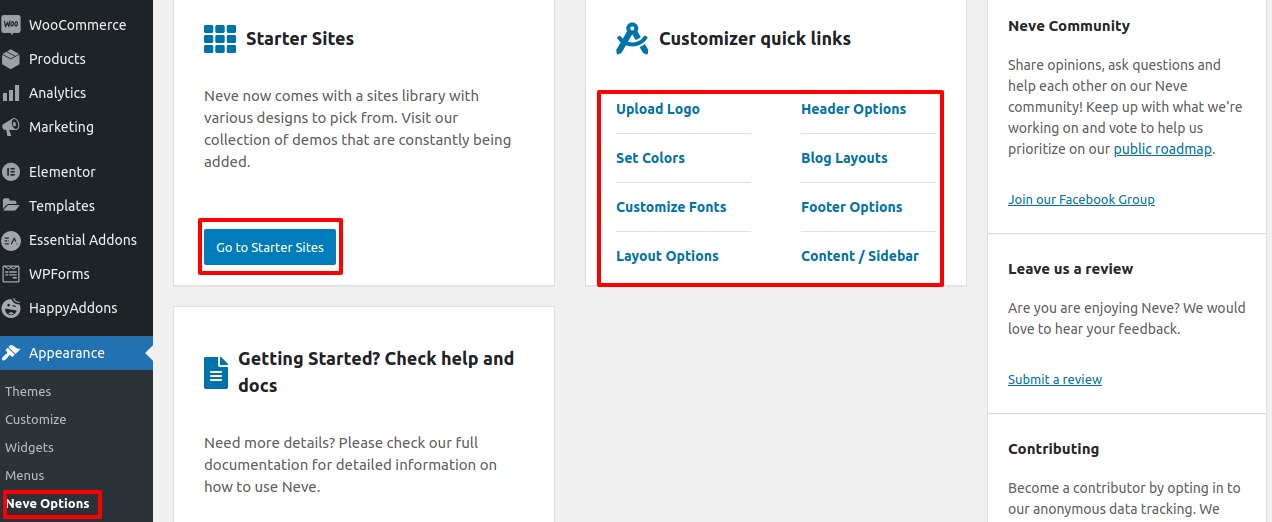 Now you will be able to see the starter template library. Different website templates are available for different business sectors and personal blogs. You can preview the template and import it to your WordPress website. To import any template just click on the import button and set some important settings. Your template will be imported to your website.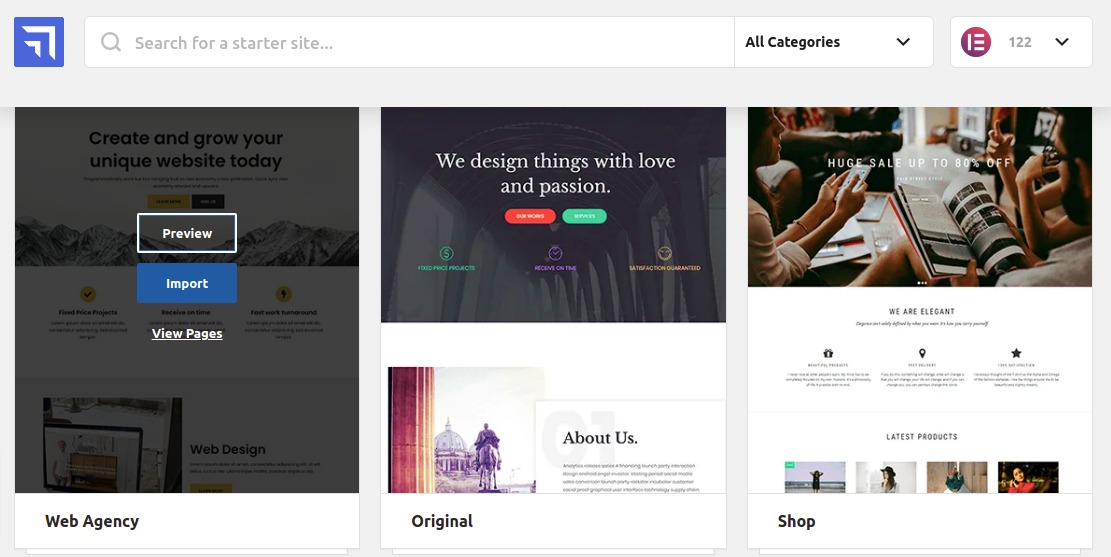 Your website is ready. Now you can edit the content and information based on your need.
Wrapping Up
This article will help you to understand the features and functionalities of the Neve WordPress theme. Reviewing the article you will understand is the theme suitable for your website or not. You can see our other articles
Ayyash – A base WordPress theme for your need
OceanWP WordPress Theme – An in-depth review
Astra WordPress Theme Reviews & Product Details
We hope this article will help you. If you like this article please like our Facebook page to stay connected.