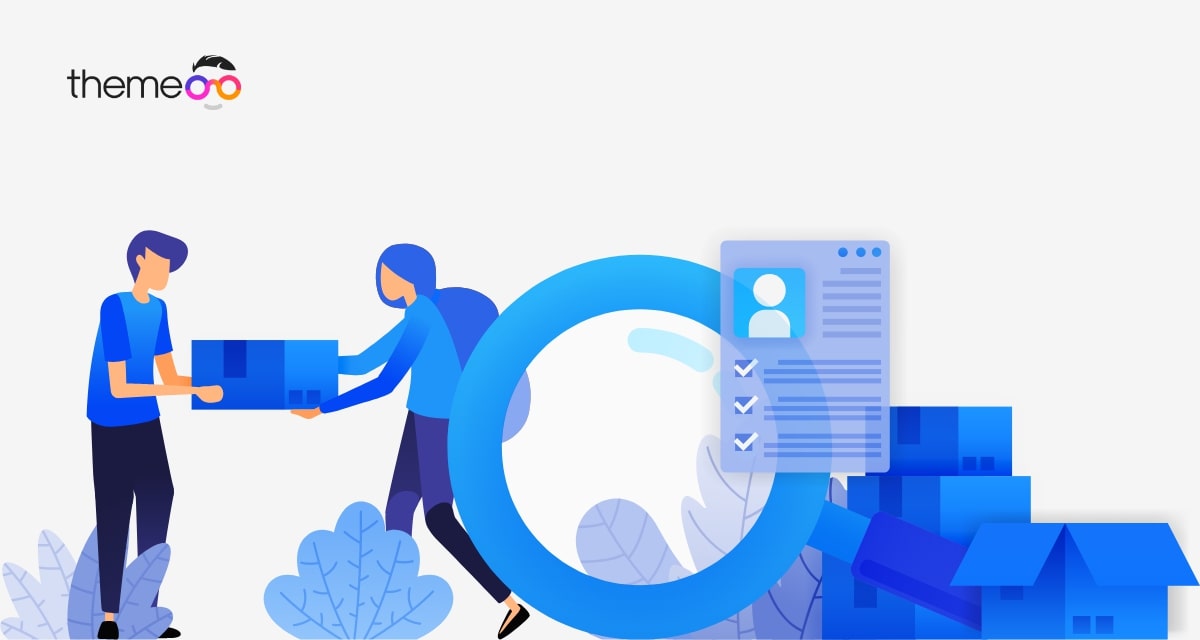 Do you want to save, import & export templates in Elementor? Here in this article, we will show you how to save, import & export templates in Elementor.
The Elementor page builder offers so many unique features, template importer is one of them. You can easily save your work as a template and apply it anywhere on your website. These features enable you to reuse and backup your work. You can also share your saved templates with others. This can save you valuable time and effort. It also helps you to improve your productivity and workflow.
How to save, import & export templates in Elementor
How to save page as a template
When you create a page for your website you can save that page as a template and use it for other projects. To save a page as a template go to that specific page and open it with the Elementor editor. Now from the left dashboard, you will see the publish button and an icon. Click on the icon and you will see two options –
Save draft – to save the page as a draft

Save as template – to save the page as a template so that you can reuse it.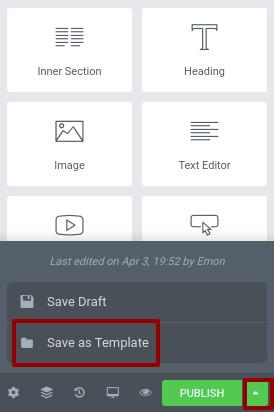 Click on the save as template option to save the page as a template. It will pop up a window form where you need to add a title for this template and then click on the Save button.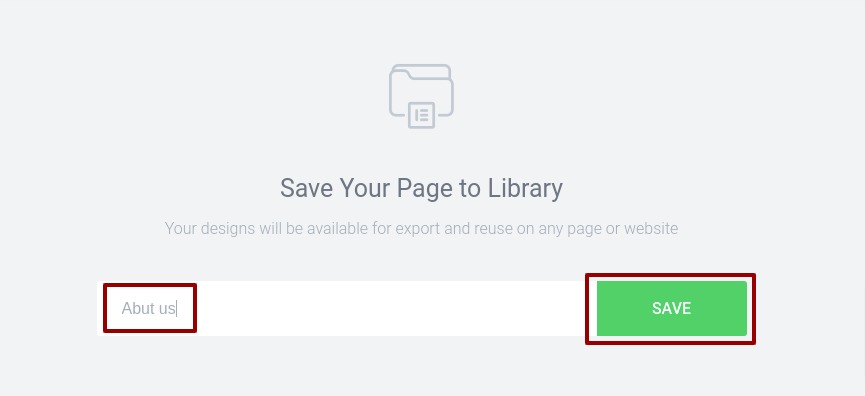 Your page will be saved as a template and you can see the list in the saved template option.
Save section as a template
Elementor also offers you to save a particular section of a page as a template. Suppose you want to use a specific section of a page in future use. So you can save that specific section as a template instead of the full page. To save the section as a template right click on the section. It will show you some options where you can find the save as a template option.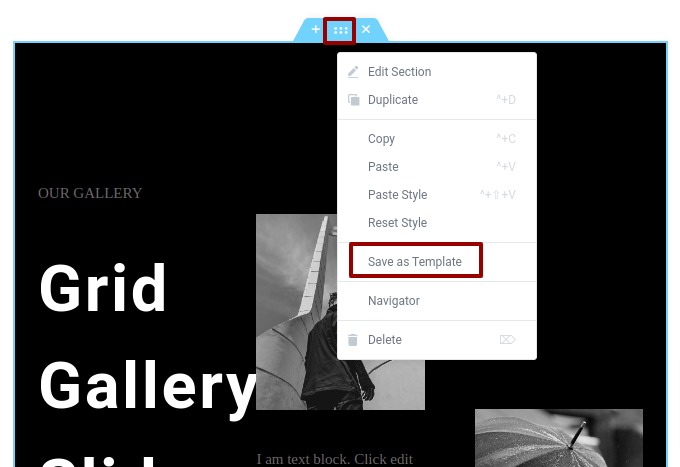 Click on the save as template option, add a title to the template, and save it for future use.
How to insert saved templates
We already know how to save templates now we will learn the way to insert our saved templates on a page. Open up a page where you want to insert the page and then click on the folder icon.

It will popup a page and go to the templates tab. It will show you all your saved templates list. Click on the insert option to insert the template on the page.

How to export a template
To export a template again go to WordPress dashboard and then Template > Saved Template. You can see all your templates list. Hover your mouse in any template and then you can see the export option.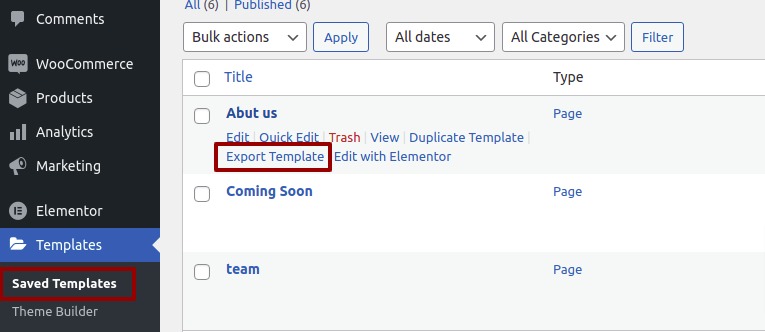 Click on the export template option, it will download the JSON file. You can use this JSON file to import the template and reuse it.
How to import Elementor templates
To import an Elementor template login to your WordPress dashboard and then go to Templates > Saved Templates.  Here on this page, you can see the Import template button at the top.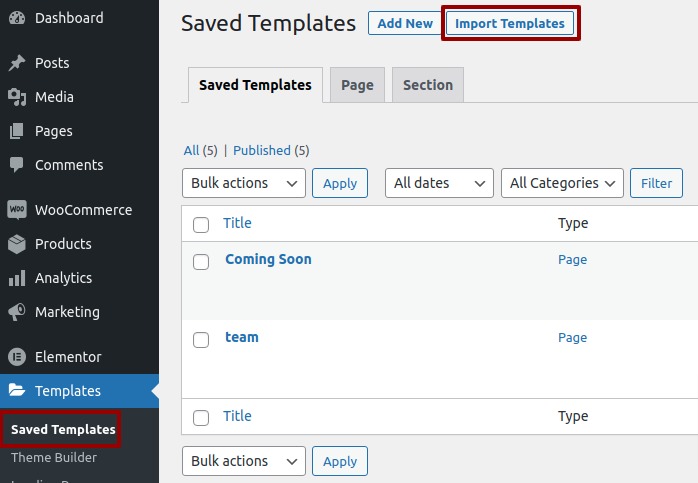 Click on the import button and it will popup a window then upload the JSON format file and click on Import now button.

It will import your template and you can view it in the save templates list. You can also use this template from anywhere and in layouts.
Wrapping up
Following the process, you will be able to save, import & export in Elementor. You can see our other articles to learn Easy steps to custom WooCommerce product page with Elementor
How to fix widget panel not loading in Elementor
We hope this article will help you. If you like this article please like our Facebook page to stay connected.