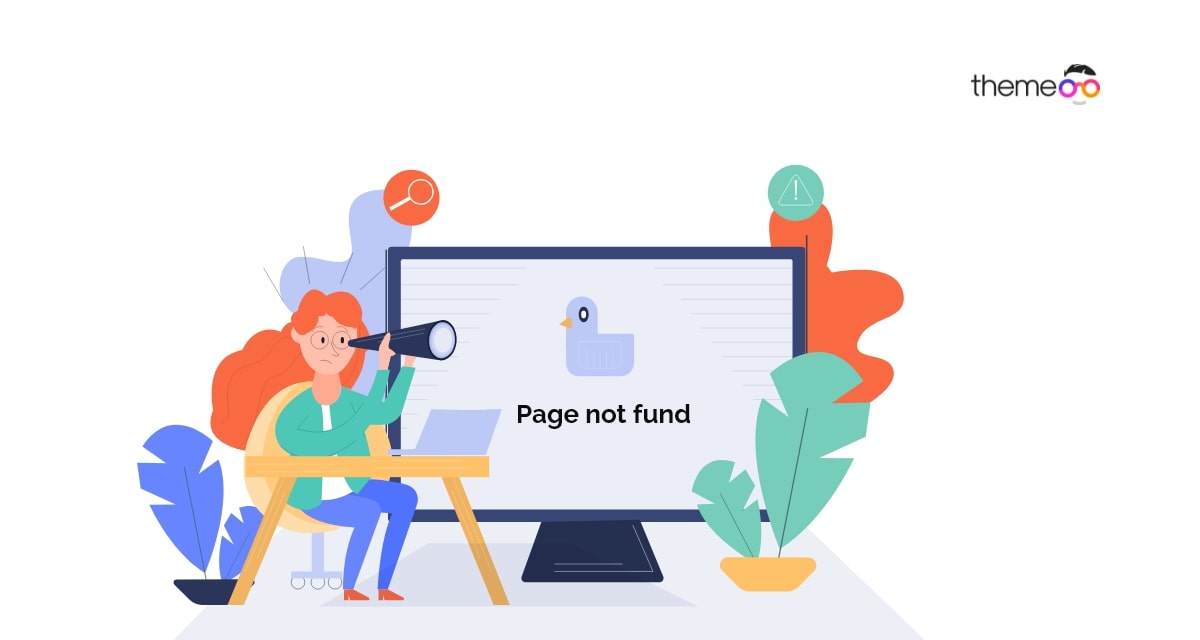 How to fix Elementor blank page error
Are you facing the Elementor blank page error while editing your website with the Elementor page builder? This error is one of the most common errors for Elementor users. When this error occurs you will get a blank page while editing a page with Elementor. Your website memory limit is the main reason for this error. There are also a few reasons for this problem. When you face this error you can check the Elementor support forum whether other users are having these types of issues or not.
Fix Elementor blank page error
Check PHP version
When you face this type of error the first thing you need to check is your WordPress website PHP version. A backdated PHP version in your WordPress website can be a reason for this error. Make sure your PHP version is up to date. You can check your WordPress website's PHP version using the site health tools. Login to your WordPress website and go to Tools > Site Health page. Now move on to the Info tab where you will find many dropdown menus. From the Server dropdown menu, you can see your website's PHP version.

If you are not using the latest version of PHP, then update it and check if the error is solved or not.
Check memory limit
If your website reaches the limit of your PHP memory size then it will not load the Elementor properly. To use Elementor properly you need to have at least PHP version 7.0 and a PHP memory limit of 128MB.  If you use too many addons or plugins it will take most of your PHP memory limit so Elementor won't run properly. So you need to increase your PHP memory limit.
Resolve plugin conflict & deactivate the unused plugin
If the mentioned method is not able to solve the error you need to find the plugin that is responsible for the error. So you need to temporarily deactivate all the plugins. To deactivate all the plugins you can use the bulk option. Go to Plugins-> Installed plugins and select all the plugins. Then, from the bulk option dropdown menu, choose to deactivate and click on the Apply button.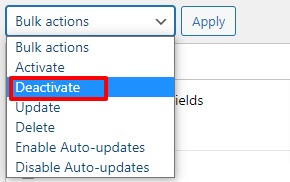 Now activate them one by one and check which plugin is responsible for this. Uninstall the corrupt plugin to solve the issue. If the plugin is essential for you you can contact the author about the issue.
Change the editor loading method
Elementor has a feature to change the editor loading method. If all the mentioned methods fail to solve the issue you need to try this one. To enable this go to Elementor > Settings page and click on the Advanced tab. Then enable the Switch Editor Loader Method option.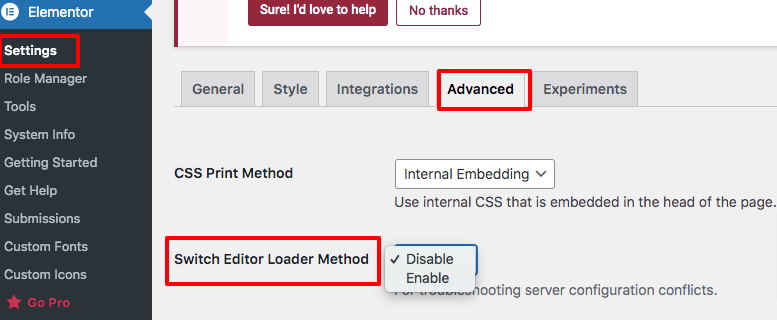 Update WordPress, themes & plugins
Keep your WordPress active themes and plugins up to date. A backdated plugin or theme can conflict with each other so make sure to keep them updated.
Wrapping Up
Following the process, you will be able to fix Elementor blank page error. You can see our other articles to learn How to fix Elementor not loading error
How to fix the content area missing error in Elementor
Gutenberg vs Elementor everything you need to know
We hope this article will help you. If you like this article please like our Facebook page to stay connected.